Beginning with only VND10 billion, this company has utilized traditional medicinal plants to build up a company of more than USD28 million
By the end of the twentieth century, 90 out of 100 companies decided to do business in modern medicine. This enterprise chose the opposite direction, utilizing Vietnamese medicinal plants and stepping into the traditional medicine. Starting as a company with the charter capital of VND10 billion, the assets value was only VND4.5 billion, now the brand-name of Traphaco has been priced more than USD28 million.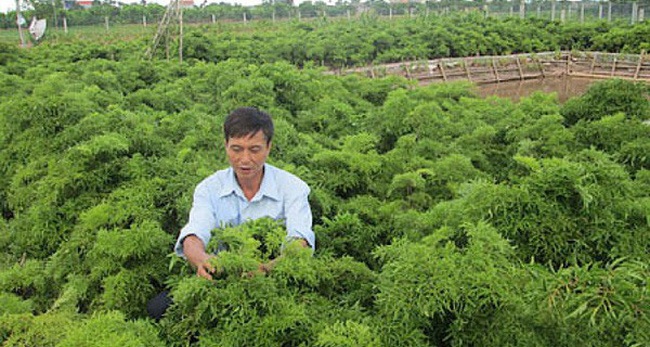 Branding from national identity
On the program "Start-up nation" broadcasted on VTV1 recently, Md. Vu Thi Thuan - Chairwoman of Traphaco – has talked about its difficulties at the crossroad: modern or traditional medicine.
Before equitization, Traphaco is a state-owned company under the Ministry of Transport, with the charter capital of VND10 billion and the total assets value at VND4.5 billion.
At that time, there were 99 out of 100 enterprises chose to produce modern medicine. "Modern or traditional medicine?" This was a strategic question to Traphaco at that time.
Recognizing the western medicine market will be under fierce competition, a small and weak Traphaco entering will not survive.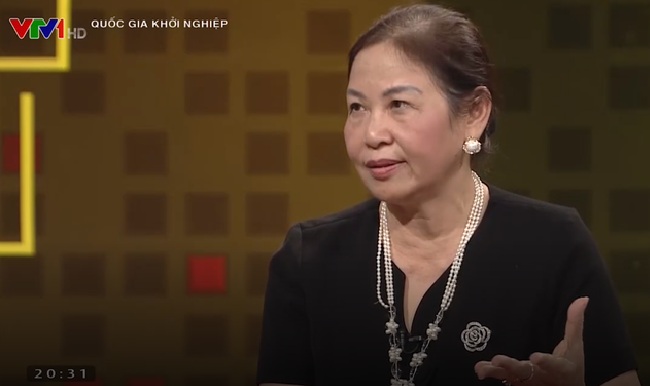 Md. Vu Thi Thuan - Chairwoman of Traphaco - in the program "Start-up nation".
"During the war, the clinics and medical staffs used a lot of traditional medicine. At that time, the Golden Flower (Thanh hao hoa vang) had already been used widely, and polyscias fruticosa (dinh lang) was also known as "Ginseng of Uncle Ho's army soldiers", but they faded into the oblivion after the war...", the woman leading Traphaco for 17 years shared more about the reason Traphaco chose to follow this unique path.
Taking the first step in the business of traditional medicine is difficult, the following ones are much more. At that time, a few enterprises in business of traditional medicine employed the approach of exploiting thoroughly the abundant source of medicinal herbs in Vietnam. If Traphaco depended on imported raw materials, it is difficult to compete with imported products.
"Traphaco was in insurmountable difficulties at that time. Our modern pharmaceutical production imports nearly 90%. Only developed countries have patents and we have to buy from them. Since 2002, we have had a small factory in Sapa, when equitising we immediately thought of a material area, and found a site with very special sub-climate."
"At that time, we decisively made this site an area for medicinal plants," Md. Thuan recalled.
Became an enterprise capitalized nearly VND5,000 billion thanks to Vietnamese medicinal herbs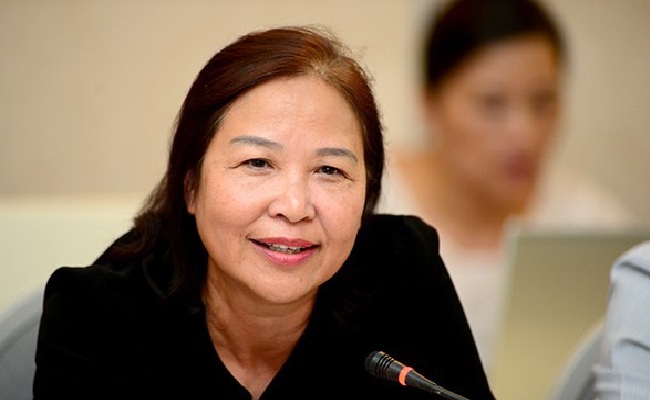 While other traditional medicine producers are required to import 90% of the material, Traphaco can self-supplies 72% of its own production.
In this mid-year, Traphaco announces the production of medicinal herbs under GACP-WHO standard for the two medicinal plant species of polyscias fruticosa (dinh lang) and glinus oppositifolius (rau dang dat). Traphaco's harvesting area for polyscias fruticosa is located in Hai Hau, Nam Dinh with an area of 50ha and the expected output of 450 tons/year.
Meanwhile, glinus oppositifolius is mainly grown in Tay Hoa district, Phu Yen province with a harvesting area of 1,200ha and the estimated output of 150 tons/year.
Prior to that, the company also owns the 90 hectare of artichoke in Bac Ha and Sapa districts with 200 farmers, producing about 1,800 tons of fresh medicinal herbs per year.
In the 2017 list of 40 most valuable brand names of Vietnam by Forbes Vietnam, Traphaco is ranked 30th, valued at USD28.6 million.
The last trading session on December 15, Traphaco's TRA stock code closed at VND 116,500/share, capitalized at VND4,800 billion.
Start-up business should not jump aimlessly, there must be a product to make a living from it.
Amidst the spreading of foreign products in the domestic market, would traditional products be put in the disadvantages? Md. Thuan said: Back to nature is a worldwide trend, and traditional medicine is a potential market, not difficult to develop.
"When travelling, I also want to buy local and natural products, not industrial ones. Why is it too expensive for handmade products? "I think with traditional products, it's not just a matter of value in using, it's the value of a culture," she said.
For young people starting in the field of traditional pharmacy, Md. Thuan advised: It is understandable to develop satisfying the market demand, but if we increase our knowledge, we can learn to grasp the "know how" which we often call "the core of scientific research value". With this, your product will have a longer life.
"For young entrepreneurs, we also want to say: Do not do just one product. But first, there must be a product that can give your business a living. Jumping around aimlessly is too costly for research. When we choose the right one, we must persist to make it live. Give it the best life, and then restart with other ones," Traphaco Chairwoman recommended.